Max Zoellner / Zoellner's Insurance Agency
Owner
As a native 4th generation Pensacola resident I am a 1983 University of West FL graduate.  Entering the insurance industry in 2004 as an insurance adjuster then later obtaining my 2-20 insurance license in 2006.  You may also recognize the name "Zoellner" as Zoellner's Music House was established in the early 1930's.  I have worked in the independent insurance industry for several years with a wide array of homeowner's, auto, and commercial lines carriers.  I am an agent of integrity and am dedicated to my clients insurance needs!
Insu
rance has become a very important aspect for many people. There are a lot of things that go wrong in this world and you need to have a soft landing in case it happens. There might be instances where you might view insurance as a liability, but in the real sense, it is an invaluable assets that will help you have a stress free life.
The insurance industry has changed over time. More and more products have been created to satisfy every market they can. There are emerging markets that have been catered for, and you can be sure you will get a product that fits your budget and lifestyle. The products cover assets and provide a cover in case the policy holder dies. Others will cover the health cost of all the family members, depending on the cover.
There are different insurance products that you can buy. There are some that combine more than one policy into a product to provide with a tailor made policy for you. This has made more and more consider insurance as an investment, not only for them, but also for their families. The cover will give you a sense of security and you will have the chance of focusing on other things. There are different types of insurances  you can get from an insurance company. Below are some of the insurance covers you can get from Zoellner's Insurance Agency.
Auto Insurance
If by any chance you are involved in an accident and don't have an insurance, you will have to spend a lot of money on injury liability and legal issues arising from the accident. The auto insurance will help you reduce or cover property damage costs, medical expenses, road-side assistance and much more.
Buying a good policy will save you and our family a lot of money and have a cover that will meet your budget. There are many option to choose from depending on your needs and the budget you set. The clients gets a specific policy that is tailor made for him/her. There are many insurance companies that provide a "one size fits all" insurance cover.  A good cover will be your savior if the other driver decides to take any legal action.
Life Insurance
This is one of the most important investment you will make. This is an investment for you and your family because it provides a cover for your family when you aren't not there. The life insurance policy can ago a long way in helping pay off debts and estate taxes, provide money for any continuing mortgage payments and keep the business up and running after you pass.
Homeowners Insurance
This provides cover for your house and possessions. This gives you peace of mind knowing that in case anything bad happens, it will be taken care of. It also covers insurance for any injuries or property damage caused by you or your family members.
Business Insurance
Every business should have an insurance cover, regardless of the size. Whether you are starting a business or long time business owner, you need a cover. There are many products that fit you and your business.
So if you are looking for a reputable insurance company in the Pensacola, FL area, look no further than Zoellner's Insurance agency at 2101 Creighton Rd, Pensacola Fl 32504 and call us today at (850) 475-4255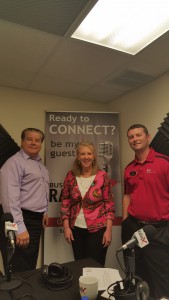 Dr. Suzanne Bush  MD, FACOG, NCMP     
Clerkship Director, OB/GYN Pensacola Regional Campus
Associate Professor, Department of Clinical Sciences, Div. OB/GYN
Florida State University, College of Medicine
After graduating from UAB School of Medicine and completed a residency in Obstetrics and Gynecology at Sacred Heart Hospital, Pensacola Florida and Tulane Charity Hospital, New Orleans, Louisiana. In the years after residency, Dr. Bush turned her focus to establishing a private practice. Within five years, she became the managing partner and guided her group into a 10 provider group with nearly 50 employees.  During this time she maintained an adjunct faculty appointment teaching resident physicians.  In 2002, D. Bush was approached to return, part time, to academic medicine to help start a new medical school at Florida State University with a regional campus in Pensacola.  That role soon expanded to teaching the resident physicians with her duties as the Clerkship Director for OB/GYN for the undergraduate medical education in the panhandle of Florida. Dr. Bush has recently retired from private practice and is focused on academic medicine adding the role of Educational Director in Obstetrics and Gynecology for the six FSU campuses.  Along the way there have been many awards and recognitions for teaching and leadership both regional and national. Her current focus is teaching adult learners clinical reasoning skills and meaningful feedback techniques. Both interests have been nationally recognized in faculty development seminars. Although teaching general obstetrics and gynecology, Dr. Bush has additional certification in Menopause Medicine. She became a North American Menopause Society Certified Menopause Practitioner (NCMP) in 2006, and loves to educate anyone who will listen on the topic of health issues in women of midlife and beyond.
Erik Hansen   – Realtor / Team Leader & Golf Committee Chairman
Hansen Real Estate Team at Keller Williams Gulf Coast — Cokesbury Church Golf Tournament
A little about me and my family: I am a true Pensacola native, and have lived only one other place in my entire life. In 2001, my wife (Angie) and I moved to Orlando to start college and life as a married couple. I jumped into real estate while I was still in college at the University of Central Florida in Orlando back in 2003. After a year learning the real estate business and finishing up at UCF, I joined up with Keller Williams Realty in East Orlando and began really building my business. I partnered up with a Team Leader which catapulted me to the top in a very short time period. In the summer of 2013, after being back in Pensacola since 2009, I jumped back into real estate. In January 2016, I rejoined Keller Williams Realty with my entire team. Since that summer of 2013, I have built a successful real estate team that consistently produces in the TOP 10 of real estate teams in Pensacola. We currently have 4 Buyer Specialists (Cathy Paulsen, Rusty Mack, Renee Decker and Jane Oberbeck), a full time Transaction Coordinator (Carly Murphy), Listing Coordinator (Angie Hansen), and a part time Runner (Janice Paulsen). The team approach gives a level of service unmatched by the average single agent. Our staff and Buyer Specialists have the skills and experience to handle all your real estate needs! In 2015, our team closed 90 transactions and are on track for 150 transactions in 2016.
Looking to purchase your first home or downsizing into a smaller home? We can help. Thinking about investing in real estate to build wealth and a retirement? We have the plan for you. Seeking an experienced team to sell your home using a proven marketing approach? We offer a full service listing and marketing plan to get your home sold quickly, with the fewest problems and for the highest possible price. Selling real estate is a science and we have the system in place to get you the most money for your home!
In addition to being passionate about real estate, I love giving back to my community, traveling with the family to explore new destinations, watching football with friends in the fall, relaxing on Pensacola Beach in the summer, and occasionally playing (attempting to play) golf! My wife, son Peyton and I attend Cokesbury United Methodist Church here in Pensacola. I am the current Golf Tournament Committee Chariman and we recently raised over $10,000 for three local charities. My wife, Angie, is on the Board at Cokesbury Children's Center, where our son attends pre-school. I am also a member of the Northeast Pensacola Sertoma Club, which raises over $50,000 for local charities every year at events such as HogFest in the Spring and Dragon Boat Festival in the summer. We have a ton of fun giving back to our community and want to teach our son the importance of faith, family and community involvement.
Contact The Hansen Team today to learn more about how we can best serve your Pensacola area real estate needs! (850) 377-2201 or send email to ContactHansenTeam@gmail.com. We guarantee to provide you with a professional level of service no matter what your needs, and we look forward to meeting with you soon!
www.PensacolaHansenTeam.com or www.CokesburyChurchGolf.com