Yasmine Jandali/Starwood Business Group
Since 2005, the professional brokers at Starwood Business Group have been helping Metro Atlanta entrepreneurs achieve their goals of business ownership. They represent quality businesses of all sizes and in all industries, and are proud to say that the majority of their businesses sell for an average of 95% of the asking price and within 162 days of listing. Starwood Business Group offers free, no-obligation valuations to prospective sellers and will always strive to help you make the best decisions for you and your business.
Noah Pines/Ross & Pines, LLC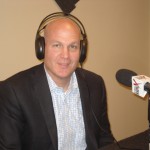 Ross & Pines, LLC is a preeminent AV rated law firm that handles Personal Injury, Criminal Defense and Immigration matters in the greater Atlanta area. With five attorneys, who are all seasoned trial lawyers, they are able to offer our clients dedicated, personal service, while at the same time handling their cases with courtroom experience and resources that typically only comes by hiring a "big" firm. You will not find another law firm in Atlanta that is able to offer the level of service that they provide with the level of experience that they possess.
Mike Gifford/National Business Chamber of Greater Gwinnett
The National Business Chamber of Greater Gwinnett is a local chamber of commerce built on the Business To Consumer model. While they offer the traditional networking and educational opportunities of a chamber, they also employ innovative, hands-on marketing methods that are designed to bring customers to their member businesses.