Marc O'Conner/Curant Health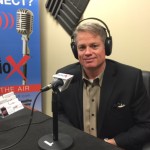 Curant Health is one of the fastest-growing healthcare companies in the nation including being listed #4 on the 2015 INC 500/5000 for large healthcare companies. Curant Health is a national thought leader on developing and implementing chronic disease state patient focused protocols and providing robust medication management for their patients. Curant Health's robust patient experience dramatically improves patient outcomes while significantly reducing the health spend associated with these problematic disease states. Their nearly perfect patient retention rate is a testament to their patient focused care and services.
Vera Watkins/The Marena Group
The Marena Group is a Lawrenceville-based company that manufactures the next generation of medical grade compression life wear made to fit every moment of life. Marena offers proven medical-grade compression wear to help the body heal faster in order to feel better, look better and play better.
Their USA-made garments are not only functional but uniquely engineered for long-term comfort with their patented ComfortWeave® fabric, exclusive to Marena. They believe in curve appeal, a healthy lifestyle, and feeling your absolute best whether at the gym or on the couch.
Their team of caring professionals are dedicated to exceptional client support. They don't simply sell – they serve needs. Their proprietary made-to-measure program allows you to accommodate every individual and every patient to ensure the optimal results. They are the Doctors' partner to reduce patient complaints and garment hassles while increasing revenue with their Marena Lifestyle products. Their passion for comfortable, high compression textiles is second only to their passion for helping improve lives.