Lisa Blaurock/5Strands
In 2017, a mom started her mission to create transformation and change within the healthcare system. Founder and CEO Lisa Blaurock started her company's foundation in the gluten-free industry. The 5Strands team traveled to tradeshows, got on the ground and started spreading awareness about gut health and food intolerances. The functional health assessment 5Strands provides lead to many solutions for "unsolvable" health problems. Those who are truly ready to experience a positive transformation, can trust the people at 5Stands to help lead to movement.
"What's the status of your life?" Ask yourself this question and dive into the "Status Life with Leta" podcast. Leta takes her millions of listeners on a journey to design their best life. No topic is off limits and she never shies away from using her own life as an example. Leta engages her audience with her honesty, captivating stories, and talent for teaching. "Never settle for the status quo. Life doesn't have to be boring or mundane. Let's work together to design your best life!" – Leta
"Status Life with Leta" is brought to you by Derek Hays Law. If you've been injured by someone else and you need an attorney to fight an insurance company for you, the only one to call is Derek Hays Law at 404-777-HURT. Let Derek put his 26 years of knowledge and experience in the personal injury field to work for you. When you hire Derek Hays Law, you get a team that specializes in personal injury claims and a one-on-one experience with your attorney unlike most law firms. We pride ourselves in a commitment to communicate with our clients in a way that creates a personal connection between you and your attorney. The most effective way for us to advocate for you is to develop trust, understanding, and confidence in all that we do for you. We look forward to speaking with you about your potential case.
Follow Us On Social Media!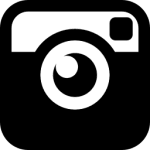 Status Life with Leta on Instagram

Status Life with Leta on Facebook
Leta (Perry) Brooks-Hays | LinkedIn
Visit Leta's Blog, Online Store, and more at www.statuslifewithleta.com