Jessica Cork/YKK Corp. of America
Located in Marietta, Georgia, YKK Corporation of America is the western hemisphere parent of YKK Corporation's North and Central America Group. Geographically, this Group consists of 12 dynamic operating companies spread across five time zones covering Canada, the U.S., Mexico, the Caribbean, Central America and Colombia, South America. YKK first entered the United States as a zipper distributor in 1960, set up a sales office in Atlanta in 1970, and in 1972 purchased 54 acres in Macon, one of the first Japanese companies to set up operations in Georgia. YKK now employs more than 1,200 Georgians in 3.5 million square feet of manufacturing and office space in Macon, Dublin, Marietta and Austell.
Yoshi Domoto/JapanFest & JASG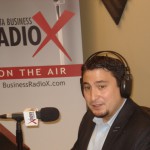 JapanFest Weekend, the largest Japanese festival in the Southeast, will be held September 20-21, 2014 at the Gwinnett Convention Center from 10am to 6pm on Saturday and 10am to 5pm on Sunday. Japan is the number one foreign investor in Georgia and JapanFest celebrates the special economic and cultural bond Japan and Georgia share together.
Sachi Nakato/Nakato Japanese Restaurant
Nakato is the longest running Japanese Restaurant in Atlanta. Nakato is third generation family owned and operated, and has been serving Atlanta since 1972.