Dr. Victoria Grady invented a new change analytic, The LOE Index, that predicts which sectors of an organization are (or are likely to) experience highest stress during a change initiative – and how to best mitigate it.  By implementing The LOE Index before, during and after a change project, change managers can more effectively allocate resources, monitor progress, adjust interventions, and demonstrate success using data.  Frequent guest co-host, Jinnie Lee Schmid, is the first consultant in the Southeast certified to offer The LOE Index to clients.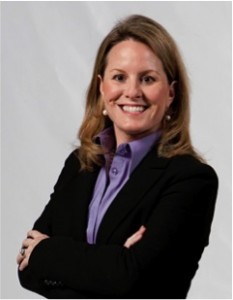 Victoria M Grady is currently a Visiting Assistant Professor in the Department of Organizational Sciences and Communication within the Columbian School of Arts and Sciences at the George Washington University in Washington D.C.  Her research is focused on the inherent loss of stability suffered by organizations introducing and implementing organizational change. Original research in 2005 resulted in the  validated model of an Organizational Loss of Effectiveness (LOE Model) explaining the tendency of individuals, often subconsciously, to struggle, resist, and potentially disrupt the organizational change initiative.
Dr. Grady continues to build on the research and practical application in the field of change management.  The original model was extended to include a validated analytic (LOE Index®) to quantitatively measure the tendency of individuals within an organization to embrace (or not) organizational change initiatives.  The index focuses on the individual employee, and how factors inherent in change impact overall performance.   Her consulting practice is focused on issues of Organizational Change/Trust and includes federal government institutions, non-profit organizations, and private sector companies.
For more information please visit her website at www.pivotpnt.com or contact her directly at vmgrady@loeindex.com