Ted Officer & Melissa Sloan/USA Health Insurance
With over 20 years experience, Ted Officer has created a one-stop solution for all your health insurance needs – USA Health Insurance. From helping with the Affordable Care Act and making sure thousands of American's are insured, to helping with Medicare, Life, Vision and Dental, Mr. Officer has created a one stop consultative solution at absolutely no charge to the consumer.
Services they provide include: 1.) Help with new existing policies 2.) Help finding the most affordable insurance on the market 3.) Needs Analysis so you have the coverage you need 4.) Dental & Vision Coverage with the best carriers on the market 5.) Medicare Coverage to cover prescriptions, hospital visits and more. 6.) Help with payments, insurance carriers, document management and so much more.
They want to roll out the red carpet to their clients to make it as easy as possible for them. They handle the Health Insurance Marketplace (also known as Hc.gov) for their clients and they submit all applications and information that is required by the government. They also handle off-market policies and ensure the best plans are selected for the consumer's dollar. They stay educated on trends, market changes, price changes, insurance regulations and more. They help their clients to understand all of this and how it affects them each year.
If you want a company that prides itself and is built on helping you – and you are looking for experienced, dedicated, ethical people to get you insured – then call USA Health Insurance today!
Jody Stewart/Vaccines 2 Go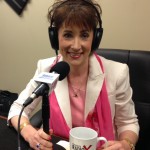 Vaccines 2 Go provides you and your employees with convenient on-site access to vaccinations you need. By bringing this service on-site, employers are able to give their employees a convenient way to have peace of mind that they and their family's are protected. V2G also provides vaccines to medical sales professionals and allows them online access to their medical portal so they can send in the medical records to access hospitals and vendor services. It also saves the medical company money by allowing the sales rep to get in-home vaccines or at the National Sales Meeting, reducing the time they would have to spend in a doctors office or health department. Therefore they are not missing time from work and missing sales. Vaccines 2 Go offers three types of vaccines: Routine, Recommended and Required. They are conveniently available in all 50 states.
Gwynnis Mosby /Gwynnis Mosby Makeup Academy
If you're looking for a new, exciting and lucrative career in professional makeup artistry, then look no further. The Gwynnis Mosby Makeup Academy offers a comprehensive, hands-on education in all areas of professional makeup. Their masters level classes are taught by qualified instructors who are veteran working professionals in the field of makeup with many years of experience in a wide range of areas, including beauty and corrective makeup, airbrushing and body makeup, theater and live performance makeup, high fashion makeup, runway and photography, bridal, high definition television, film, fantasy, beginning prosthetics, and special effects. They offer career development courses and help students prepare to work in the field of makeup upon completion of course programs.